The following is a quick recipe for making a date based snack bite that super easy to make.
With just six ingredients and a food processor, you can make a tasty snack that you can keep in your fridge.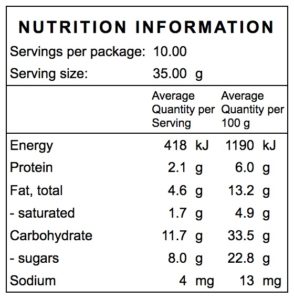 Ingredients
220 grams pitted dates
50 grams of crunchy peanut butter
30 grams of chocolate (can use vegan chocolate here )
60 grams rolled quick oats
15 grams chia seeds
10ml of coconut oil
Instructions
Put the dates in the food processor and then pulse until cut into small chunks. It should clump into a ball within 4-5 quick pulses or about 30 seconds.
Add the peanut butter, chocolate, rolled oats, chia seeds and oil. Pulse until all is combined well (see photo).
Roll into balls about 2-3 cm across. Weighed they are about 35-40 grams each. You should get 10 balls from this batch.
Add them to container and place in the fridge or freezer for long term storage. Keeping them in the fridge will last a week. If you're lucky to hold out that long.
Ingredients

Mixed

Finished